The problem: Amazon. Kind of.
I like bookstores. Few things in the commercial world feel as deserving of good promotion more than independent bookstores.
Most recently I created the visual identity for Con•tent booksellers, part of the resurgence of the independent bookstores in the teens. I started with a logo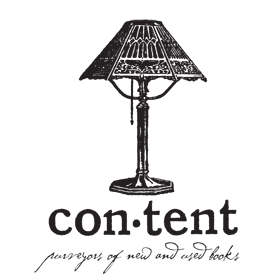 designed to move away from literal (book) imagery to the coziness implied by reading and browsing. I then created a number of ads and other collateral, including this bookmark (which I wrote as well):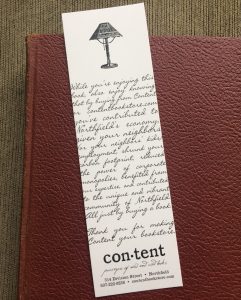 From 1996 to 2002, I worked — first on staff and then as a contractor — for the Carleton and St. Olaf college bookstores. At the time, these stores were in the initial throes of competition from Amazon and were trying to compete as a local alternative. I was able to significantly improve the visual appearance and branding of much of the stores' advertising materials. I tried to infuse the pieces with a sense of humor and irreverence, targeted as they were at college students.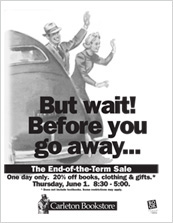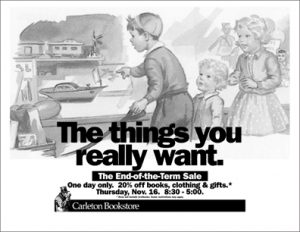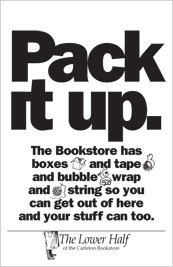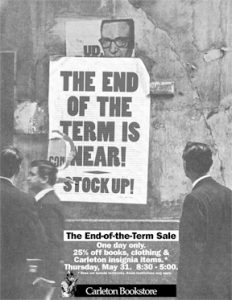 I also designed annual gift and clothing catalogs for both stores: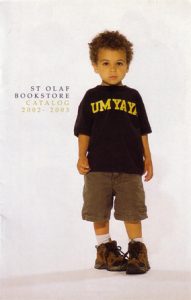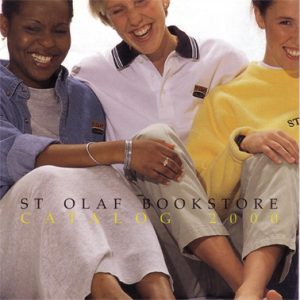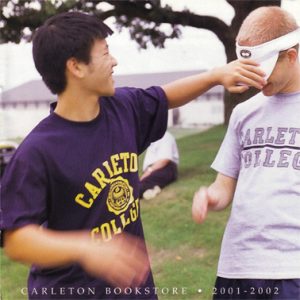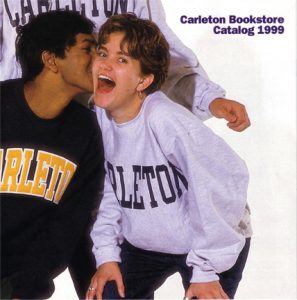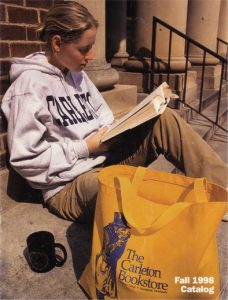 I also designed the logo for their collaborative trade book store: