The problem: Making an arts law firm look hip as well as professional.
Starting as the nonprofit cultural exchange organization Tamizdat in the late '90s, and then expanding into arts immigration law in the 'teens, CoveyLaw is a unique law firm, valued by its clients for its indie record label vibe. When we set out in 2016 to refresh their website, we wanted to convey a sense of professional competence without losing the edgy, artistic feel.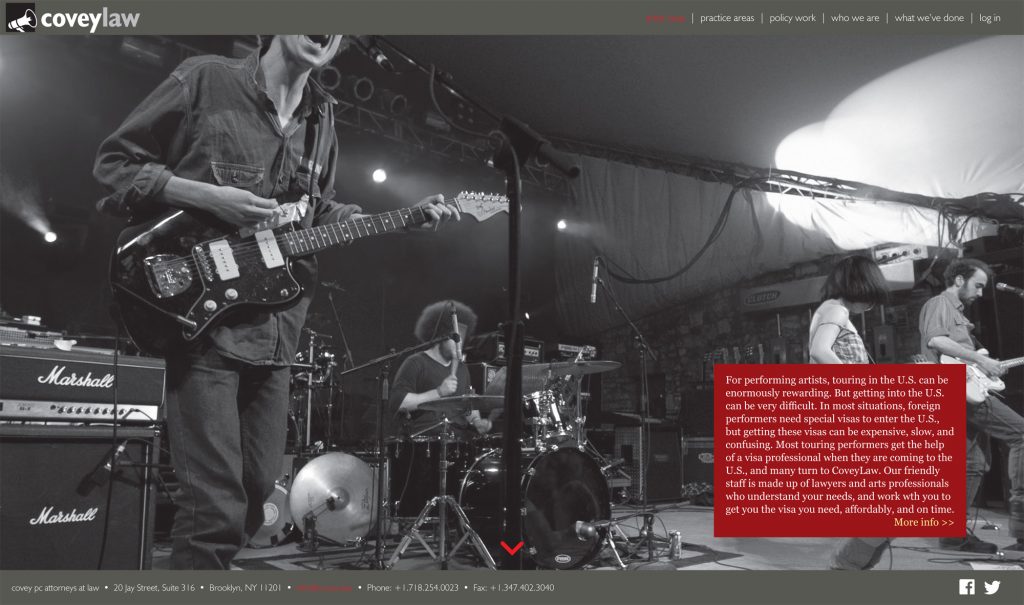 My initial mockup used a photo of British band (and client) Yuck. While this photo captured the feel we were looking for, and is used in the final website, it was deemed by the firm too perfect, distracting from the rest of the content, leading to the below final implementation: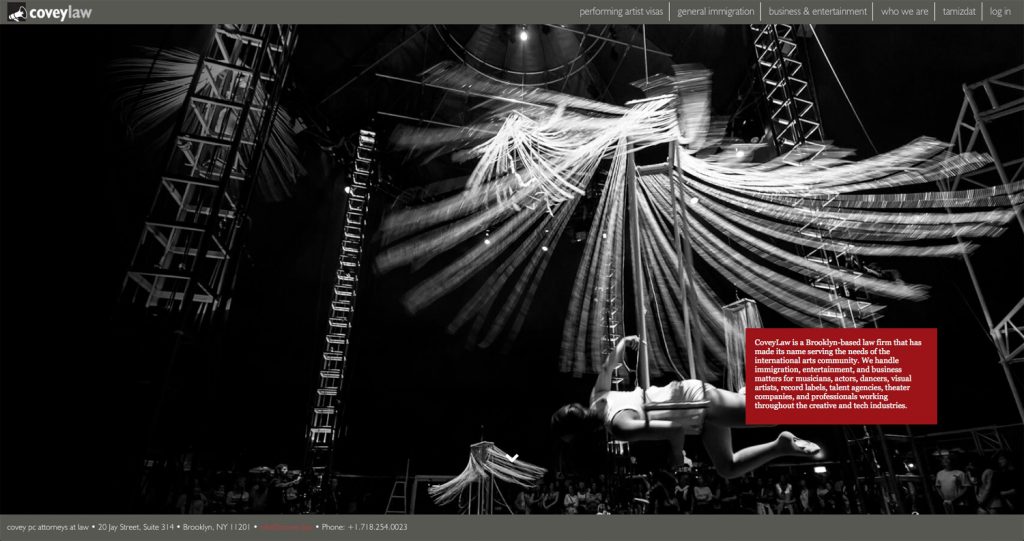 In 2017, I created the brand identity for a South By Southwest showcase spearheaded by the firm, focusing on musicians from countries suffering under the U.S. travel ban.